KASAI Elite Grappling Championships ("KASAI") is New York City's premier competitive professional and amateur Jiu-Jitsu (BJJ) promotion, committed to hosting live events featuring the most talented male and female grapplers from around the globe.
Founded in 2016, KASAI's organization includes well-renowned names from the worlds of martial arts, media production and business finance who are committed to developing the sport's public profile and amplifying the brand of BJJ's greatest competitors.
Rolles Gracie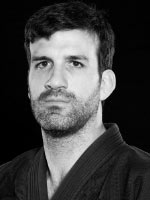 Rolles is KASAI's President. Born into the world's first family of fighting, the Gracies, in Rio de Janeiro, Brazil, he is the grandson of Carlos Gracie Sr., the founder of Brazilian Jiu-Jitsu and son of Rolls Gracie, who is widely considered to be the most legendary Gracie family Jiu-Jitsu practitioner. Physically the largest in the Gracie clan, at 6' 4" and more than 240 pounds, he is a fourth-degree black belt in Brazilian Jiu-Jitsu and a multi-title holding champion in BJJ, Judo and submission wrestling.
Rich Byrne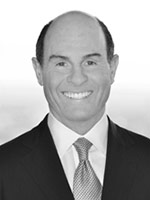 Rich is KASAI's Chief Executive Officer. He is also President of Benefit Street Partners, Chairman and Chief Executive Officer of Business Development Corporation of America and Chairman and Chief Executive Officer of Benefit Street Partners Realty Trust, Inc. Prior to joining Benefit Street Partners in 2013, Mr. Byrne was Chief Executive Officer of Deutsche Bank Securities, Inc. He was also a perennially top-ranked credit analyst. Rich is a member of the Board of Directors of MFA Financial, Inc. and New York Road Runners and is a black belt in Brazilian Jiu Jitsu.
Ken Gelman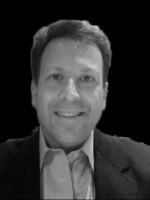 Ken is KASAI's Chief Operating Officer. For more than 20 years, he has provided leadership and direction relative to strategic marketing and content development initiatives for several premier sports and entertainment properties and emerging brands.
Ken founded G-Funk Sports & Entertainment in 2006. G-Funk's focus is strategic digital marketing solutions, partnership marketing and business and content development for sports and entertainment brands. Client partners include: NFL Digital Media, ESPN, The Big East, National Hockey League, Rodale, Rogers Media, Warner Home Video, Universal Music, NFL Network and more. (www.g-funksports.com)
One specific area of Ken's focus has been the world of fight sport. Ken has helped fight organizations large and small, ranging from WWE, Glory Sports International, Strikeforce, Bellator MMA, Shooto Brazil, Ring of Honor, Dragon Gate, Friday Night Fights and more in the areas of rights negotiation, business development, sales, marketing, content and program development, licensing, production and distribution.
Prior to launching G-Funk, Ken held executive positions with World Wrestling Entertainment (WWE) and the National Hockey League (NHL). Prior to his tenure at the NHL, Ken helped the growth of several NYC advertising agencies.
Kenny Florian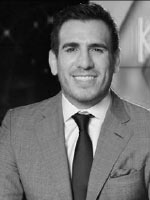 Kenny Florian is the owner and CEO of Florian Martial Arts Center in Brookline, MA and the owner and President of Meraki Brazilian Jiu-Jitsu in Los Angeles CA. Florian is also the host of UFC Tonight on Fox Sports 1, a UFC color analyst and co-host of the popular Anik and Florian Podcast. Florian is a 3rd degree black belt in BJJ, a UFC competitor in four different weight classes and a three-time UFC title challenger. Florian is also the 2017 IBJJF Long Beach Open Champion.


Erik Owings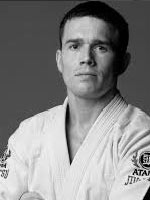 Erik Owings is a dedicated full time martial artist. He was previously a professional mixed martial artist after competing in jiu jitsu competitions for several years. He is a third-degree black belt in Brazilian Jiu Jitsu who currently owns and operates Mushin Mixed Martial Arts based out of New York City.




John Cholish

John Cholish is currently a commodities broker at Marex Spectron International Ltd. Prior to joining Marex he worked within the financial industry at Intercontinental Exchange, Merrill Lynch, & Morgan Stanley. From 2007-2013 Mr. Cholish simultaneously competed professionally in Mixed Martial Arts under various organizations, including the UFC and Strikeforce. In 2006 Mr. Cholish graduated from Cornell University with a B.S. in Applied Economics where he was a member of the Cornell Wrestling team that placed 4th in NCAA Championships.